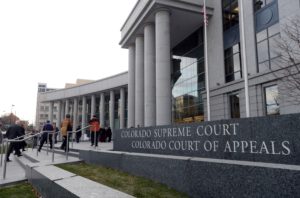 Colorado Employment Discrimination Lawsuit and Employment Defense Attorneys Getting to the Heart of the Problem While Helping Employers to Avoid Discrimination and Disparities Some of the Most Costly Mistakes in Employment Discrimination Cases in Denver, Colorado.
Top  Employer Defense Attorneys Denver, Colorado
THE POWER OF CONTESTING DISCRIMINATION AND DISPARITIES WITH A SOUND LEGAL DEFENSE 
Both your employees and the EEOC can be wrong in their conclusions and allegations.  Innocent employers in Colorado can receive an unfair break. The key to aggressively defending EEOC claims of discrimination in the workplace is to provide a detailed response to the EEOC showing valid and legal employer defenses to discrimination claims. In many cases, those allegations can be overcome with the legal advice and reputation of an experienced employer defense attorney .
What are your Legal Rights as a Colorado Employer
Simply because an employee files a discrimination claim does not mean that you have to immediately settle a case. There are deadlines that the employee must meet. Failure to meet them can give you more negotiation power.
The Colorado EEOC still will perform an investigation that stems from the employee's complaint.
How you respond in the employer rebuttal statement is critical
Being able to show that failure to promote or some other adverse act can be justified under the law.
As an employer you have the right to come forth with a valid non-discriminatory reason for the alleged discriminatory action.
Denver Employment Defense Attorney Services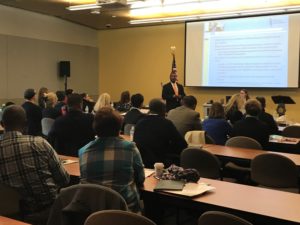 At Watson & Associates, LLC, our employment defense attorneys understand that executive employers want to protect themselves from liability and exposure to the huge charge of discrimination verdicts. At our Denver law office, our employment discrimination attorneys in Denver Colorado provide a wide variety of employment advice for employers.
We refine the facts, provide clear direction to our clients while still formulating valid legal employer defenses to discrimination claims.
As employment defense attorneys, we aggressively provide sound employment legal advice for employers, we carefully examine all aspects of your case and help you take the most viable course of action when it comes to equal opportunity compliance. Some of the various forms of employment discrimination that we can help Denver metro employers can help include:
Allegations of wrongful termination
Violation of Colorado Hostile Work Environment laws
Sexual harassment charges
National Origin Discrimination
Colorado disability laws
Gender Discrimination

lawyers in Denver Colorado

Religious Discrimination
EEOC Discrimination based on gender, race or religion
Pregnancy Discrimination
EEOC response for employer position statements
Employment attorneys Litigation defense for Colorado employers
How Do You Respond to EEOC Allegations of Discrimination in the Workplace?
When your employees submit a complaint to the EEOC, the employer will receive notice and copy of the discrimination allegations. In return,  employers have to submit a written response to each allegation.
Companies must engage in meaningful investigation and submit the position statement in a way that the EEOC can weigh the evidence presented.
If you have documentation to support, the adverse action, then submit with your response. Having the right employer defense lawyer is critical because the contents of your response also creates a record in the event of litigation.
When you respond, stating a non-discriminatory reason for the adverse action will go a long way with the EEOC. Submitting copies of warnings and letters can help your case. Simply writing that it was a business decision will not. be enough. Instead, explain the thought process and how if the decision was not made how the company operations or future might be impacted.
To speak in confidence to our Denver employment discrimination defense lawyers about employer legal defenses to discrimination and disparities claims in Colorado, call us at 720-941-7200.
Employers in Colorado are prohibited from discriminating against employees based on their protected class. CCRD Investigates allegations of employment discrimination.
What are the Prohibited Employment Practices in Colorado – C.R.S. § 24-34-402
In Colorado employers can not act in a discriminatory or unfair employment way when it comes to:
refusing to hire
to terminate or discharge an employee
refusing to promote
demotions
harassing during the course of employment
discriminating in matters of compensation
discriminating in the terms, conditions, or privileges of employment
Colorado employers also have a duty to provide reasonable accommodations that may be necessary because of the employee's or applicant's disability and/or because of an employee's or applicant's of pregnancy, childbirth, or a condition related to pregnancy or childbirth. 
Protected Classes 
Disability (a mental or physical impairment which substantially limits a major life activity)
Race (includes hair texture, hair type, or a protective hairstyle commonly or historically associated with race, such as braids, locs, twists, tight coils or curls, cornrows, Bantu knots, Afros, and headwraps).
Creed
Color
Sex
Sexual Orientation 
Gender Identity
Gender Expression
Religion
Age (40+)
National Origin
Ancestry
Marriage to a Co-Worker (applies in limited circumstances)
Pregnancy, childbirth, and related conditions
Employees who have engaged in protected activity (such as making a complaint of discrimination, or requesting a reasonable accommodation) are protected from retaliation for doing so. 
The Colorado EEOC makes frequently makes mistakes in its investigations into discrimination and disparities in the workplace. However, if the employee decides to litigate at court, then the employer still has to overcome the burden of proof to defend the discrimination allegations.
If you have been wrongly charged with an employment discrimination claim in Colorado, proving your innocence can be difficult.

If your employer

position

statement or internal investigation is flawed, the employee's chances of winning at trial

are

significantly increased
To protect the business from massive exposure, contact an experienced Denver employment defense attorney at Watson & Associates, LLC. Call us at (720) 941-7200.
EMPLOYMENT DEFENSE FOR EMPLOYERS IN DENVER COLORADO 
Colorado employers have certain protections under various EEOC employment discrimination laws and regulations. However, many employers still remain exposed to costly litigation because of poor employer position statements to the Colorado EEOC, inadequate employment policies, and procedures or simply not understanding how to apply viable legal defenses when there is an alleged violation of workplace discrimination practices.
At Watson & Associates, LLC, as part of the firm's business practice, our team of Colorado employment discrimination defense attorneys ensures that employers can reduce liability while safeguarding their revenues. The law firm uses decades of combined experience to protect your corporate vision while safeguarding your business reputation.
Get Help With EEOC Denver Employer Position Statements
When your employee files an employment discrimination claim alleging a violation of equal opportunity compliance with the Denver EEOC, how you respond as an employer is a very critical step since the employer position statement essentially starts the record in the event that the dispute ends up at trial.  Using the facts under Colorado employment laws and regulations, our employment law attorneys will investigate the facts of each charge of discrimination and prepare sound employer position statements. This information can be held against you at trial.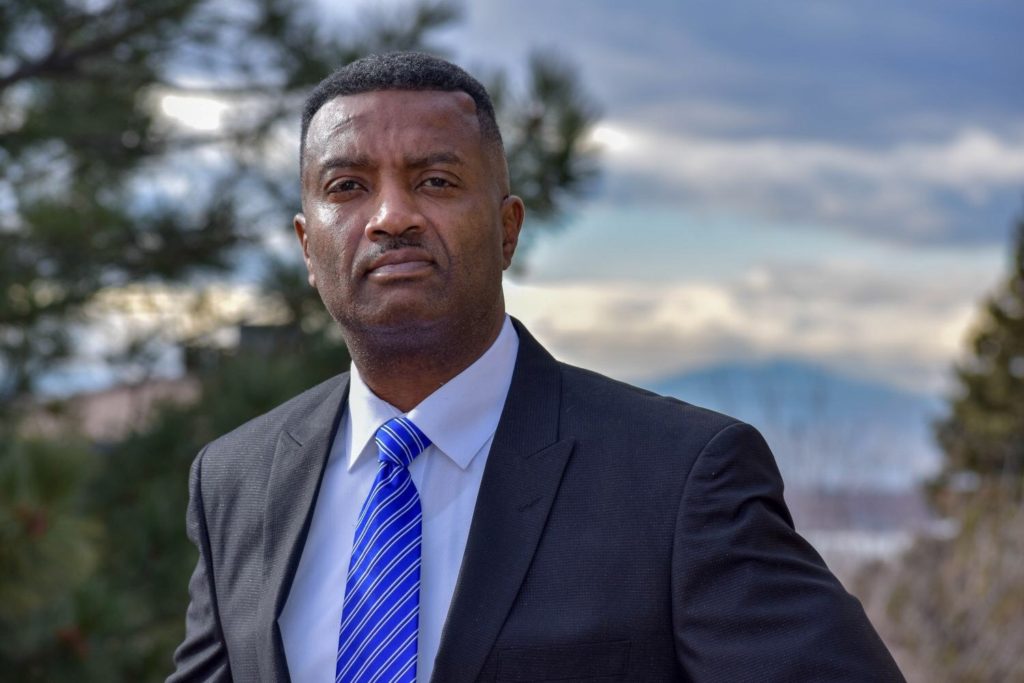 Some of the largest employment discrimination verdicts result for cases involving racial discrimination in the workplace litigation. At Watson & Associates, LLC our employment discrimination attorneys and EEOC Denver attorneys and employer defense attorneys and race discrimination attorneys start from the basic records and develop a detailed litigation strategy at the beginning stages.
Employment Practice Lead Attorney Theodore Watson
Waiting until a trial is simply too late to deal with a racial discrimination charge. 
Get a viable and current employee handbook in place. 
Colorado employers should make sure that they have effective employee handbooks and workplace policies in place when initiating termination of employment actions. This is an area where Watson's Colorado employment discrimination lawyers can help.
Find out more information about Coronavirus Disease 2019 (COVID-19.
Employment DISCRIMINATION Litigation Help throughout Colorado
For help with building legal employer defenses to discrimination in the workplace  in Colorado, legal representation or employment legal advice, our Colorado employment  attorneys Denver and CO discrimination defense lawyers and workplace discrimination attorneys help small and large businesses in Denver CO, Colorado Springs, Aurora, Fort Collins, Lakewood, Thornton, Arvada, Westminster, Pueblo, Centennial, Boulder, Highlands Ranch, Greeley, Longmont, Loveland, Grand Junction; Columbine Valley, Superior, Louisville, Castle Pines Village; Cherry Creek CO, Holly Hills, Morrison, Cherry Hills Village, Bow Mar, Woodmoor, Centennial and more. Call our Denver employment lawyers and employer defense law firm for help with your business legal matters.
 Call Our Denver Employment Defense Attorneys Today
For immediate help, call Watson & Associates, LLC's employment discrimination defense attorneys at 720-941-7200. Free Initial Consultation.