Employer Lawyers Promoting Employment Defense in Denver, CO
In Denver's rapidly evolving business environment, employers need steadfast legal allies who understand the intricacies of employment law.
As specialists in discrimination and employment defense, our wrongful termination Colorado defense lawyers are exclusively committed to representing employers, ensuring their rights are upheld and safeguarded from potential legal disputes.
From navigating complex regulations to offering proactive counsel, we stand by Colorado businesses, acting as their first line of defense against potential EEOC employment-related issues.
Entrusting your employment concerns to our experts reduces your legal vulnerabilities and allows you to focus on what you do best – growing and nurturing your business.
Understanding Wrongful Termination in Colorado
Wrongful termination can be a thorny issue, particularly in Colorado. While Colorado operates primarily under the "at-will" employment doctrine, which generally allows employers to terminate an employee for any reason, certain exceptions can render a termination wrongful.
Some exceptions include terminations based on protected class discrimination, retaliation for whistle-blowing or exercising employee rights, and breaches of written or implied employment contracts. 
Call our wrongful termination Colorado defense lawyers in Denver Today for immediate help. Call 1.866.601.5518
As Denver wrongful termination lawyers dedicated to representing employers, we pride ourselves on our deep understanding of these nuances. Our goal is to guide Denver businesses precisely, ensuring they remain compliant while fostering a positive and legally sound work environment.
As Denver wrongful termination lawyers in Colorado, we give you straight talk and honest legal advice. More importantly, we have decades of litigation experience to take on plaintiff's attorneys.
Protect Your Company's Reputation

Uncover flaws in the employee's charges

We can help prevent lawsuits but we also aggressively defend them

We represent employers only
Free Initial Consultation. Call 720.941.7200
What Is Wrongful Termination?
In Colorado wrongful termination is used to create a legal cause of action other than race, gender, religion or other traditional unlawful reasons. Employers should be very careful not to get caught up in unnecessary litigation. Fertile areas for lawsuits include:
Discrimination.

Retaliation.

Violation of public policy.
In addition to defending a lawsuit, employers may also be faced with a breach of contract claim if there is no at-will employment contract.
The wrongful termination lawyers at Watson & Associates, LLC frequently help and defend Colorado employers charged with discrimination violations or have received a right-to-sue letter from the Colorado EEOC and contemplate litigation.
You may have a viable legal defense since Colorado is an at will state.

Defending against employment discrimination claims in the workplace can be very tricky.

Before filing an employer position statement to a discrimination claim, you should understand the burden-shifting test that employers must pass.
Defense Lawyers Aggressively Defending the Rights of Colorado Employers
Watson & Associates, employer defense lawyers protect the rights of Colorado employers throughout the state. As employment defense lawyers, our goal is to defend you and reduce corporate liability, expensive lawsuits and jury verdicts that can impair the business ability to operate.
Most employment will role the dice in dozens of cases in hope of landing settlements.

Do not subject your company to such a ploy
Exceptions to the Colorado Employment-At-Will Rule?
As part of a wrongful termination lawsuit, there could be several legal issues raised by the employee that can cripple your case. They include Termination for a discriminatory reason (gender, age, ethnicity, racial discrimination etc.) that is protected by Colorado employment laws.
Termination in retaliation for complaining of discrimination or harassment

Termination for whistleblowing about workplace health, safety or other violation(s) of law
Termination in violation of an existing or implied employment contract
Learn more about the Employer's Bona Fide Occupational Qualification BFOQ Defense.
What Options Do Employers Charged With Discrimination Have in Colorado?
Colorado employers who are facing a lawsuit and discrimination charges must prepare a viable employer statement rebutting the allegations. This document is critical and can make or break the employee's case. Having an aggressive wrongful termination Coolorado  lawyers in Denver, CO that understands the legal proof needed can be your best investment.
At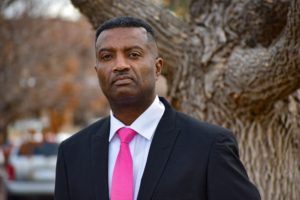 torneys for wrongful termination at Watson & Associates, LLC will evaluate your case to seek out valid employer defenses to discrimination.
Lead Practice Attorney Theodore Watson
We also:
Perform internal investigations

Advise whether the employer has a strong legal defense

Aggressively litigate if the case cannot be solved amicably
Contact Watson's Employer Defense & Wrongful Termination Lawyers
Speak to an employer defense attorney about your rights and defense to a Colorado wrongful termination charge or lawsuit, call our Denver defense lawyers at 720-941-7200.